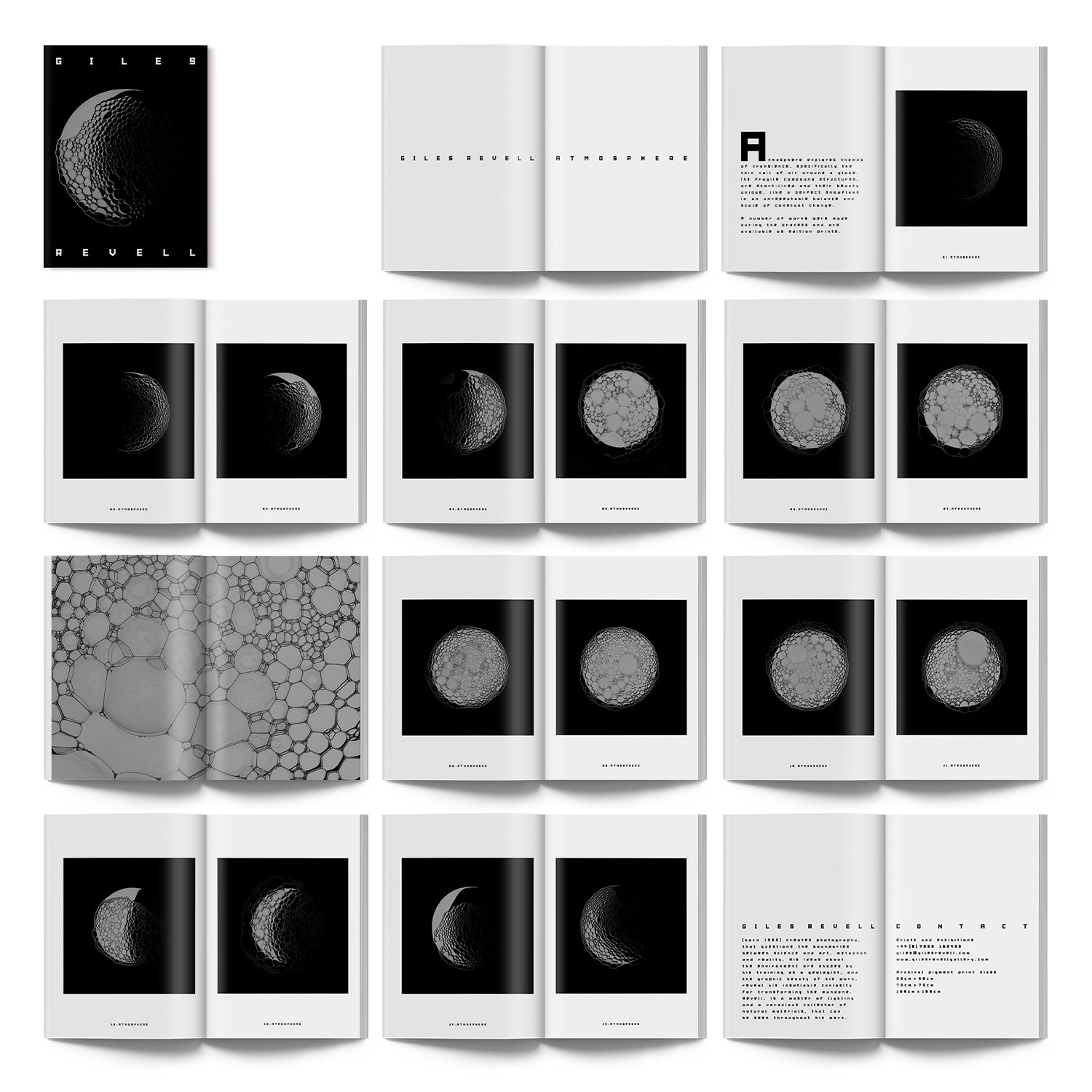 Giles Revell × Frost*publishing: Atmosphere
Giles Revell's Atmosphere collection explores the fragility of Earth and the transience of a rapidly changing planet. Looking specifically at the thin envelope of gas molecules surrounding Earth – and the extraordinary short-lived, unrepeatable, and unique structures within – these works marvel at the beauty, order and disorder, of the resulting compound structures. Like a perfect snowflake, each pocket of air is absolute, the balance and scale in a constant state of change or dispersal.
"Like a perfect snowflake, each pocket of air is absolute," says Giles Revell. 

Much of the work of Giles Revell (born 1965, London, UK) revolves around exploring where art and science overlap and photographing it with exquisite attention to detail and a painterly mastery of light. Giles' photographs capture natural processes and illuminate and transform the subject and the aesthete, by celebrating the extraordinary in the ordinary; enabling new ways of seeing and thinking. His work is displayed in the Victoria and Albert Museum and the Natural History Museum in London. 
Specifications 
Language: English 
Pages: 20
Size: 148 × 105mm (A6)

Publisher: Frost*publishing
Print editions will be available for purchase shortly.

---