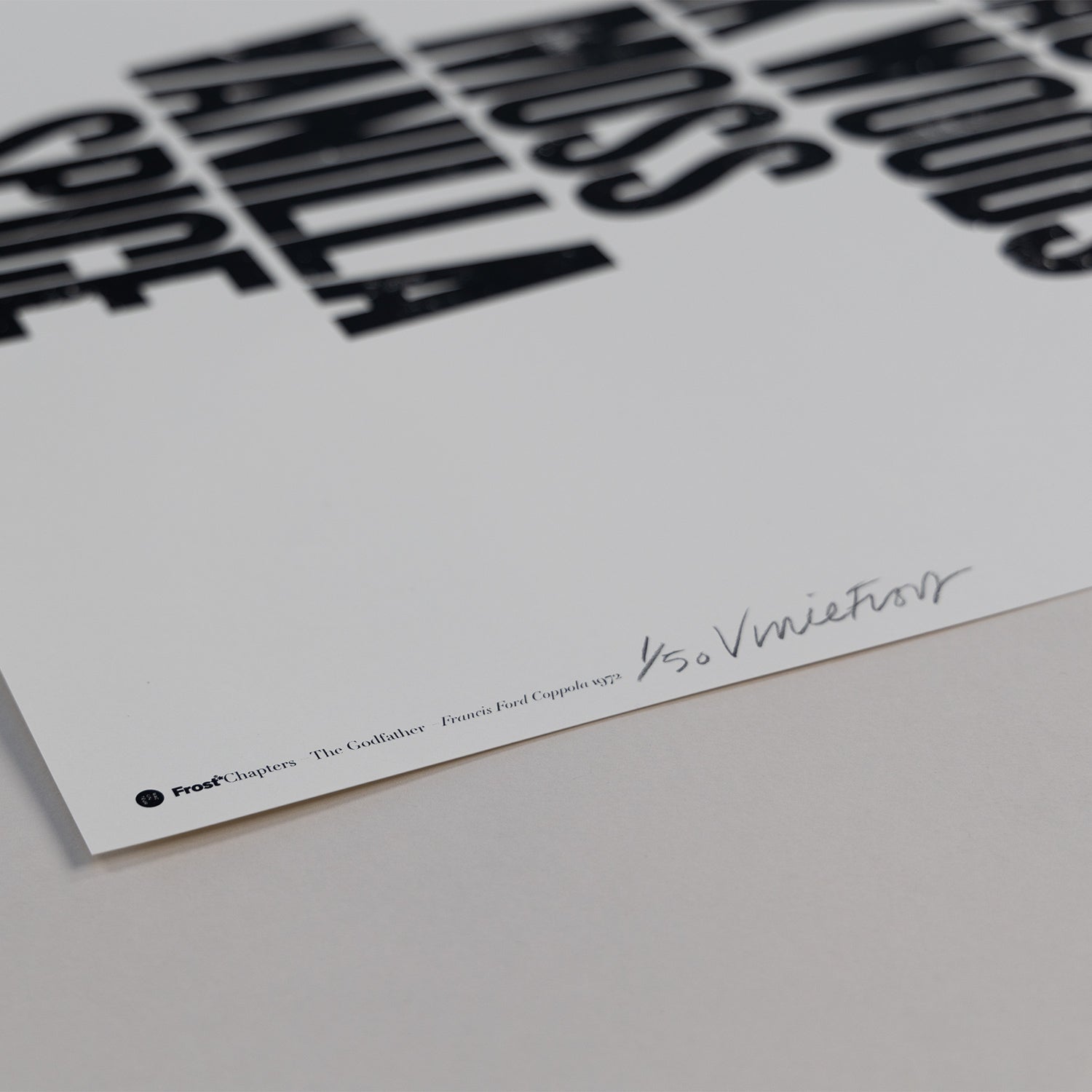 Frost*Chapters Poster Edition: Film
Inspired by the Frost*Chapters Candle, this screen printed letterpress type poster designed by Vince Frost reflects the scents combined to create an olfactory representation by Craig Andrade (The Raconteur) of the 1972 film The Godfather directed by Francis Ford Coppola.
Sicilian lemon is the hero ingredient when thinking about Francis Ford Coppola's film The Godfather. The rich woods, tobacco and whiskey note bring the dark underworld and the spice of cardamon provide a crisp edge.
Each poster is printed in a limited edition series of 50 in Sydney, Australia.
All Editions are sold unframed, unless otherwise specified.
First released: December 2022.
Edition of /50 + 9 AP
Signed and numbered by Vince Frost*
841 × 594mm
Screen print on paper
G.F Smith Colorplan Natural 270gsm

---